IMTA Convention
Get ready for one of the biggest events of the year for talent all around the world.
Don't miss this
Once In a Lifetime Experience at
IMTA New York 2017
The next IMTA event will be held July 9th - 13th, 2017 in New York.
Are you ready? Talk to a local training center near you for more information.
See upcoming IMTA auditions below.

Local Searches and Auditions
International Skype Auditions for IMTA NY17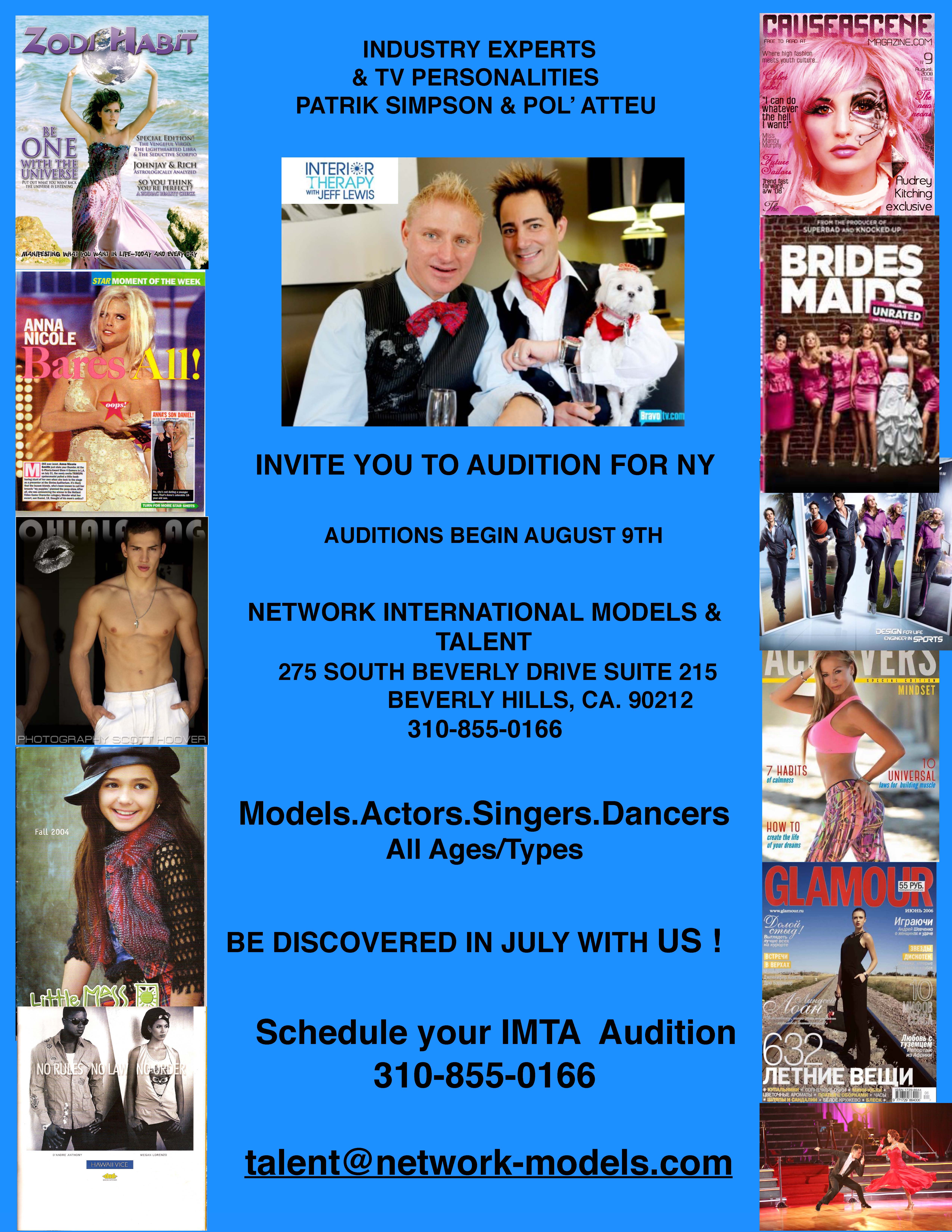 SEEKING MODELS, ACTORS, SINGERS, DANCERS AND SONGWRITERS WORLDWIDE - Men, Women and Kids for NY IMTA 2017
Link: www.universalmodelsandtalent.com
Phone: 424-302-0766
Email: talent@network-models.com
IMTA 2017 Search Going on Now! Seeking Actors, Models, Singers and Dancers. Ages 4+ Please call or email to schedule your audition time.
Link: mainlinemodelsandtalent.com
Phone: 610-565-5445
Email: mainlinemodels@gmail.com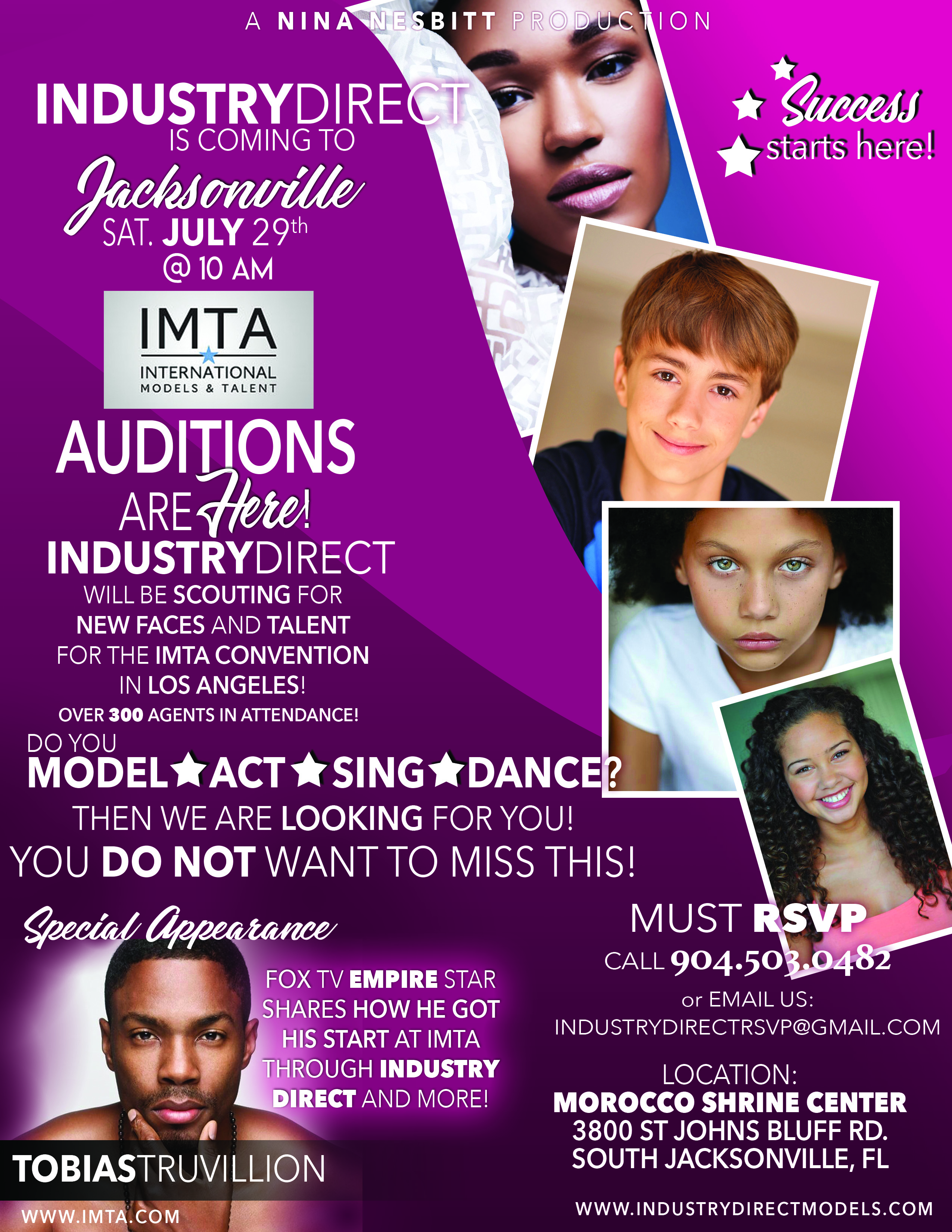 LOOKING FOR NEW FACES AND TALENT IN JACKSONVILLE, FLORIDA
Link: WWW.INDUSTRYDIRECTMODELS.COM
Phone: 8432251834
Email: idmtplacement@gmail.com
To be notified of upcoming talent searches in a city that is not listed, please sign up with our Online Form.